Time. There never seems to be enough of it, and the speed of life gets faster each day. Hours turn to days turn to weeks turn to months turn to years.
It's no secret that I'm currently going through what feels like the longest weight loss stall ever.  Yet day after day, I still make choices that are going towards a healthy lifestyle. My resolve hasn't busted and even though my frustration is rising, I keep telling myself that it is worth it. It's never too late to keep growing, learning, and being what you want to be. Everyone (including myself) seems to have a timeline of when they need to be at a certain milestone. I wanted to lose a lot of weight before I turned 30. That milestone passed and I recently found myself trying to calculate out a new timeline.
Why?!?
It's not like we'll get to the magical date and a magical number on the scale and say "aha! I'm finished!" It ends up being just another beginning towards something else – towards being more than we are at that moment. No matter what personal goal you have for yourself (on the scale or otherwise), progress should be measured in effort, and not against the clock.
I was inspired this past week by Fauja Singh, the 100 year old who finished the Toronto Marathon. This was his seventh marathon since he started running at age 89.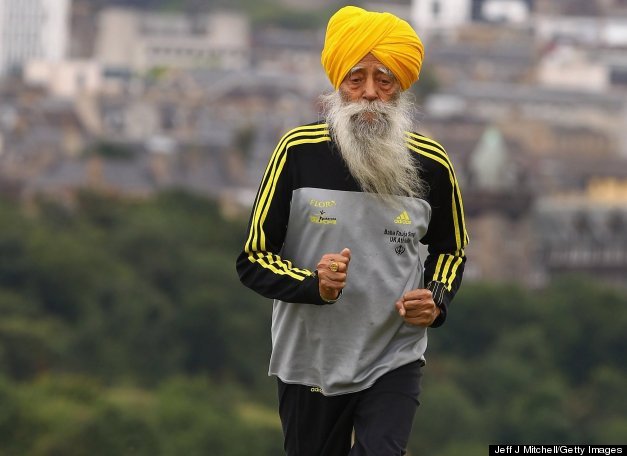 For Mr. Singh, it wasn't too late, even at the age of 100. It's never too late for us either.
Do you find yourself making deadlines for life changes? How can we start remembering that we are always in progress, no matter what the day or year?